VISION
To be a leading, dynamic, inclusive and innovative library and learning resources centre in Malawi and beyond in providing and facilitating access to, and use of up-to-date information to support teaching, learning, research and outreach activities.
MISSION STATEMENT
To provide up-to-date and relevant information resources; promote the effective utilisation of those resources; and facilitate rapid access to information held within and in remote places through conventional and electronic means to Mzuzu University community and other stakeholders.
LIBRARY OPENING HOURS
MONDAY - THURSDAY
8:00 AM - 10:00 PM
FRIDAY
8:00 AM - 4:30 PM
SATURDAY
8:00 AM - 12:00 NOON
SUNDAY
1:00 PM - 17:00 PM
CLOSED DURING PUBLIC HOLIDAYS
CONTACT US
+265(0)1320722
ul@mzuni.ac.mw
UNIVERSITY LIBRARIAN'S OFFICE
Mzuzu University Library
P Bag 201
Luwinga
Mzuzu
+265(0)1320587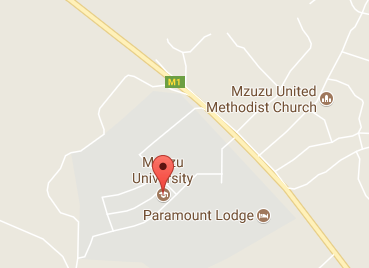 EVENTS AND WORKSHOPS
Digital Repository Workshops
Targets all students and staff, simply make a request as a class or department
Referencing using Zotero
On request Offered by Dr.A.Chaputura, Readers Services Librarian.